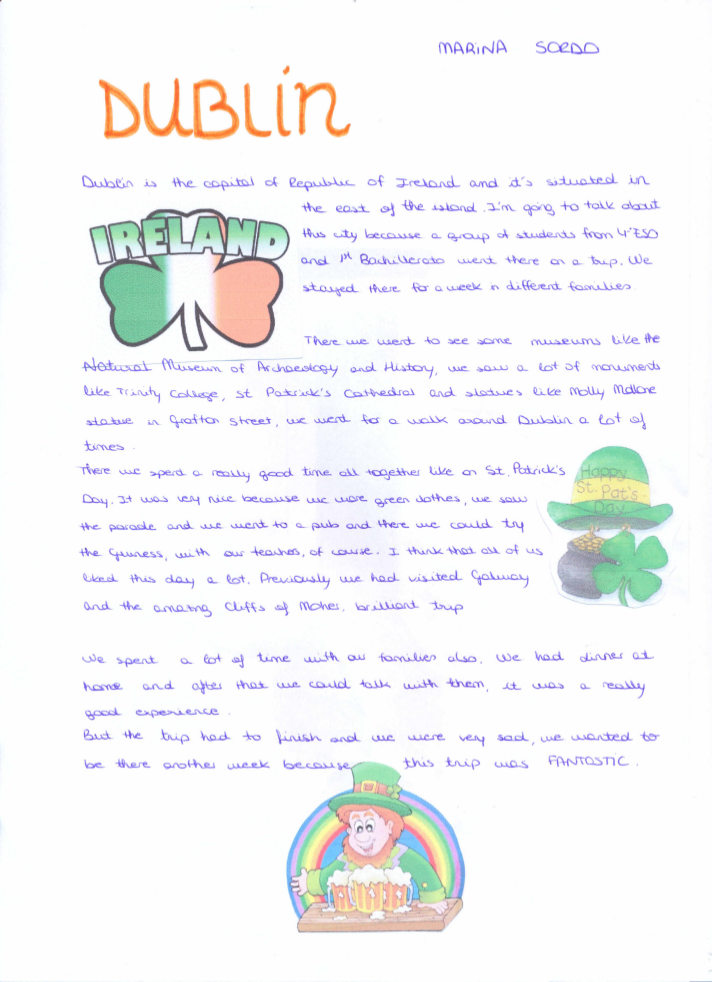 Dublin is the capital of Republic of Ireland and it's situated in the east of the island. I'm going to talk about this city because a group of students from 4th ESO and 1st "Bachillerato" went there on a trip. We stayed there for a week in different families.

There we went to see some museums like the Natural Museum of Archaeology and History, we saw a lot of monuments like Trinity college, St. Patrick's Cathedral and statues like Molly Malone statue in Grafton Street, we went for a walk around Dublin a lot of times.

There we spend a really good time all together like on St. Patrick's Day. It was very nice because we were in green clothes, we saw the parade and we went to a pub and there we could try the Guinness, with out teachers, of course. I think that all of us liked this day a lot, Previously we had visited Galway and the amazing Cliffs of Moher, brilliant trip.

We spend a lot of time with our families also. We had dinner at home and after that we could talk with them, it was a really good experience.

But the trip had to finish and we were very sad, we wanted to be there another week because this trip was FANTASTIC.