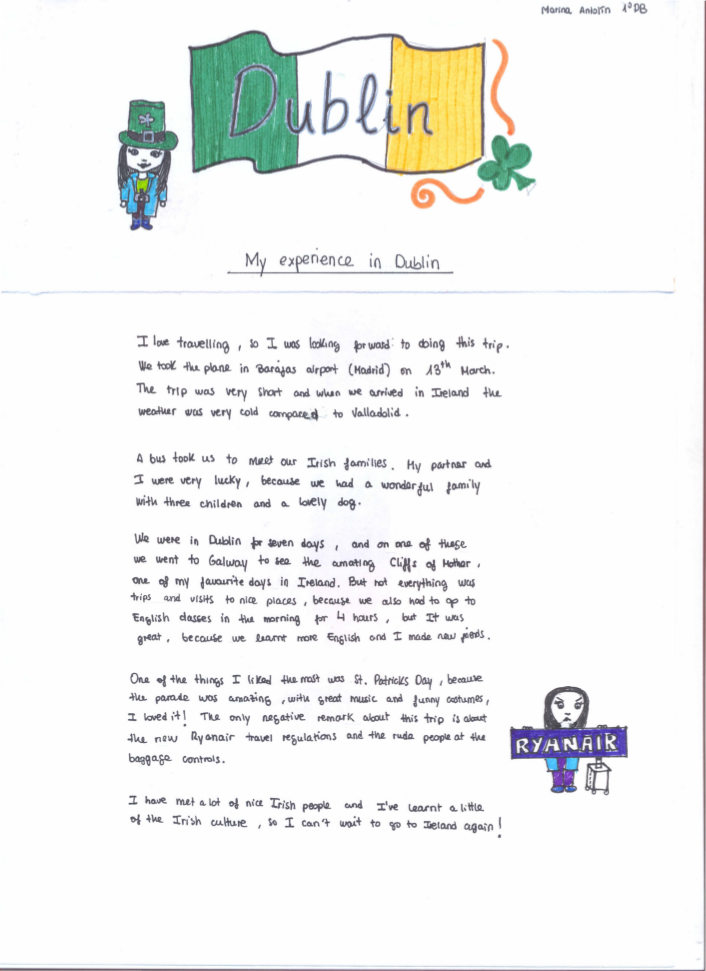 I love travelling, so I was looking forward to going this trip. We took the plane in Barajas airport (Madrid) on 13th March.
The trip was very short and when we arrived in Ireland the weather was very cold compared to Valladolid.

A bus took us to meet our Irish families. My partner and I were very lucky, because we had a wonderful family with three children and a lovely dog.

We were in Dublin for seven days, and on one of these we went to Galway to see the amazing Cliffs of Moher, one of my favourite days in Ireland. But not everything was trips and visits to nice places, because we also had to go to English classes in the morning for 4 hours, but it was great, because we learnt more English and I made new friends.

One of the things I liked the most was st. Patricks Day, because the parade was amazing, with great music and funny costumes, I loved it! The only negative remark about this trip is about the new Ryanair travel regulations and the rude people at the baggage controls.

I have met a lot of nice Irish people and I've learnt a little of the Irish culture, so I can't wait to go to Ireland again!