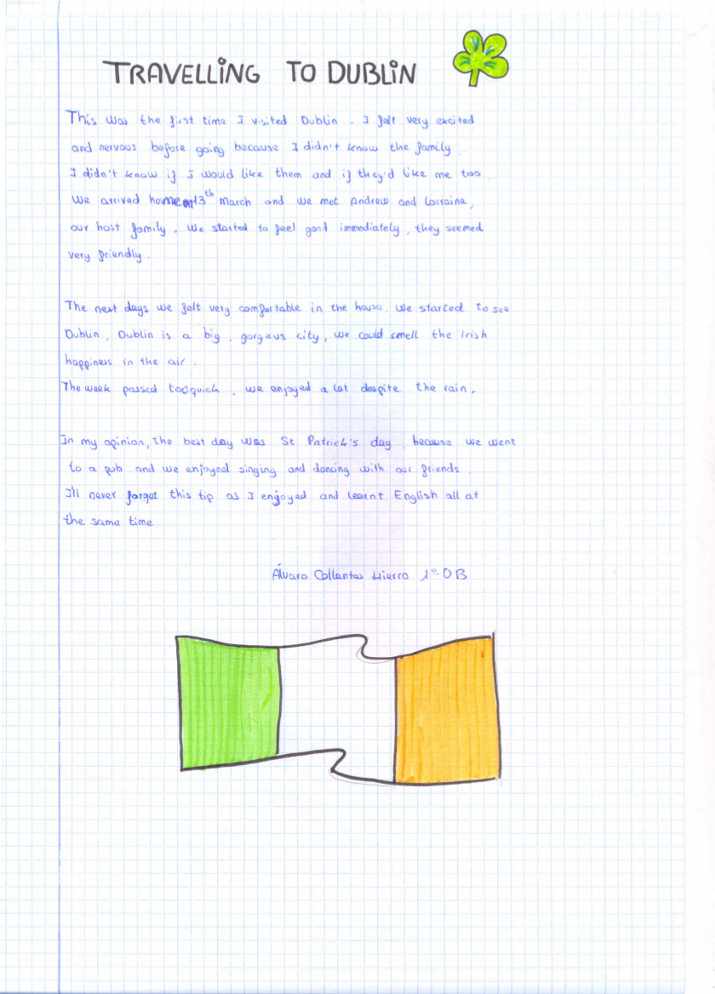 This was the first time I visited Dublin. I felt very excited and nervous before going because I didn't know the family.
I didn't know if I would like them and if they'd like me too.
We arrived home on 13th March and we met Andrew and Lorraine, our host family. We started to feel good immediately, they seemed very friendly.

The next days we felt very comfortable in the house. We started to see Dublin, Dublin is a big, gorgeous city, we could smell the Irish happiness in the air.
The week passed too quick, we enjoyed a lot despite the rain.

In my opinion, the best day was St Patrick's Day, because we went to a pub and we enjoyed singing and dancing with our friends.
I'll never forget this trip as I enjoyed and learn English all at the same time.