If you are tired of local means of transport and as a student cannot afford a car quite yet, there is no better, or more eco friendly solution than a bicycle.
I personally recommend a Dutch style bicycle. Tall and solid with an extremely comfortable sit that will keep you in straight up position. Not only it is comfortable but also practical, with a proper size basket hang in the front that will allow you to carry some shopping or a laptop case. (remember to always stripe it to the frame when riding).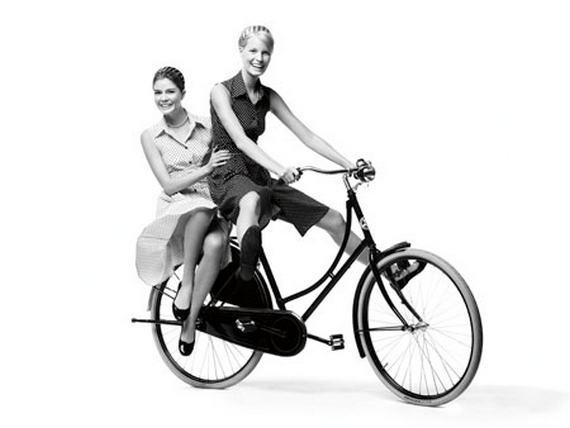 And of course, its elegant and unique look that makes you look better that behind a BMW wheel ; ) (just my personal opinion). Dutch style bicycle come out in all colours and patterns from flowery pink to stylish navy blue.
Several tips as to riding a bike in the city traffic. Remember to purchase a comfortable helmet to protect your head and a chain with a lock to keep your new, shiny bike safe. If you travel to work, pack your formal shoes to a backpack and say hello to your snickers (that in today's fashion trends are welcomed in a combination with suit pants or pencil skirt). Avoid over shoulder bags hanging low on the side of the bike. Backpacks are always safer and more comfortable option.
The benefit of riding a bike in a city? Less traffic! As you can always squeeze yourself in between cars (you still have to stop on the red lights though- the bikes are not invisible! ;)
When choosing a bike as an option for a weekend trip, pack some snacks, water and photo camera and off you go! Imagine all those calories released and endorphins produced in their place.
As I mentioned, riding a bike is eco-friendly and it wouldn't it make you feel better knowing that not only you don't take part in air polluting but also you promote a healthy life-style!
Great cities to ride a bicycle: Dublin, Barcelona, Miami, New York (more like Central Park), Valletta (Malta)- I tried them all!
If you wish to study abroad and need an advise on more than a bicycle choice- contact me!